Welcome to JTWA
Our law firm is dedicated to providing the highest quality legal representation. We offer a broad range of legal services, and our five attorneys have more than 100 years of combined legal experience.
We know that the matters our clients bring to us are of vital importance to them. We also know that the legal process is often complex, frustrating and expensive. In representing our clients, our focus is to accomplish an efficient, practical and final solution to client matters.
Find an Attorney
Our practice includes significant experience in the following areas of law. First, choose the specific area of law you need help with. Second, the email links below will open your email program and send your request to a JTWA team of attorneys.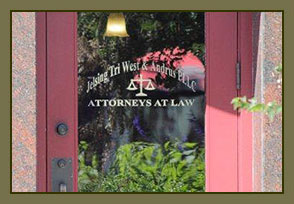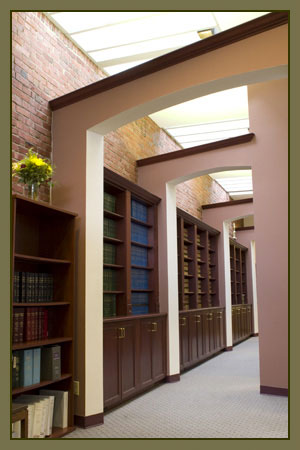 Our Core Values
Our philosophy is uncomplicated: we are here to support our clients in meeting their goals.
We are problem solvers.
In the attorney-client relationship, trust is critical. Our job is to earn your trust through demonstration of experienced and professional services. We also need to be able to trust the information that you provide to us for your case.
Legal services are expensive. However, partial solutions, approached unprofessionally and without experience, typically lead to unwanted results requiring much more expense. Our goal is to seek long-term solutions for clients in a cost effective manner.
Many clients come to us who have not previously had a positive attorney-client relationship,  and they bring with them suspicions about lawyers and about the legal system. Our goal for each client is to provide a respectful, positive professional experience, so that each client will consider us again for future needs. The attorneys in our firm have over hundred years of combined problem-solving legal experience in our community, and we would not have such a record without having gained the loyalty and trust of thousands of satisfied clients.
We like doing what we are good at. All of the members of our firm are well-known in the legal community and many of our clients come to us through referrals from other attorneys who can see that a more experienced  approach is required.
We are not generally going to take on a case in an area where we do not have significant experience. If a client brings a matter to us that could be better handled elsewhere, we will happily provide referrals.
There should never be any mysteries about our billings and fees. Our billing practices and fee structure will be fully disclosed and discussed with each new client. In matters that are not contingent-fee cases, we provide monthly billings that set forth in specific detail, the work performed in the amount of time that is being billed. Anytime a client has questions or concerns regarding our billing, we are happy to discuss that. We do not want any client to worry about whether they are being treated fairly in their billing; and at the same time we want to focus our energies on solving legal problems, and not on the question of whether or not we are going to get paid.
Each one of us wants to provide the highest quality of professional services, delivered in a thoughtful, experienced and efficient manner, with the utmost respect for clients and for our legal system.